Preview le 10 mars 2021
commissariat de / curated by : Liza Maignan & Fiona Vilmer
avec / with : Camillée Brée, Kim Farkas, Laura Gozlan, Christophe Lemaitre et Pierre Paulin
Sleep No More est un titre emprunté, proposé par le réalisateur Don Siegel mais abandonné pour des raisons commerciales par les producteurs du film de science-fiction intitulé Invasion of the Body Snatchers (1956). Ce film est une méta-matière pour l'exposition, permettant d'extraire et d'articuler différentes notions incarnées dans les œuvres, leur système de production ou encore dans les narrations sous-jacentes qui infusent l'espace d'exposition. Sleep No More et la paranoïa s'installe. N'avons-nous pas déjà basculé dans un revers du monde, où une nouvelle temporalité semble s'être engouffrée ? Un espace à double fond, où le lisse et la norme sont subvertis, où les fonctions s'annulent dans les formes, séduites par la fiction dont s'imprègne le réel.
Sleep
Sleep More
Sleep No More
Double Bind.
Liza Maignan & Fiona Vilmer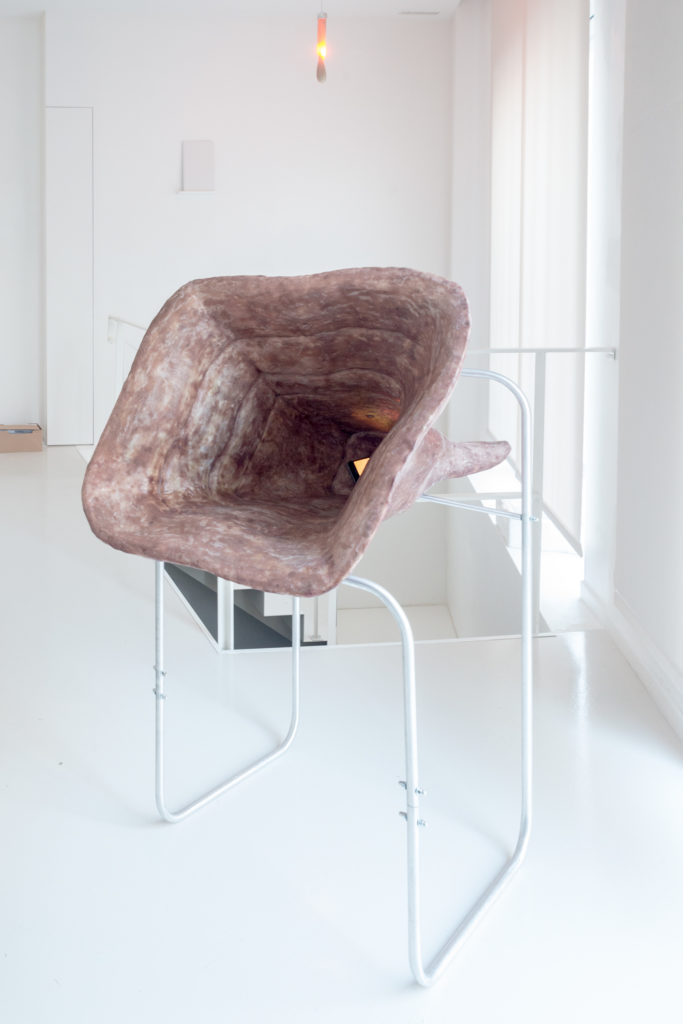 Laura Gozlan,
Gorged in colors of hurt
, 2021.
Foam, jesmonite, wax, aluminium tube, hd video, 16 9, color, stéréo sound, loop 10 min. Exposition « Sleep No More », Placement Produit, Aubervilliers. Crédit photo : Lionel Catelan.